Main content starts here, tab to start navigating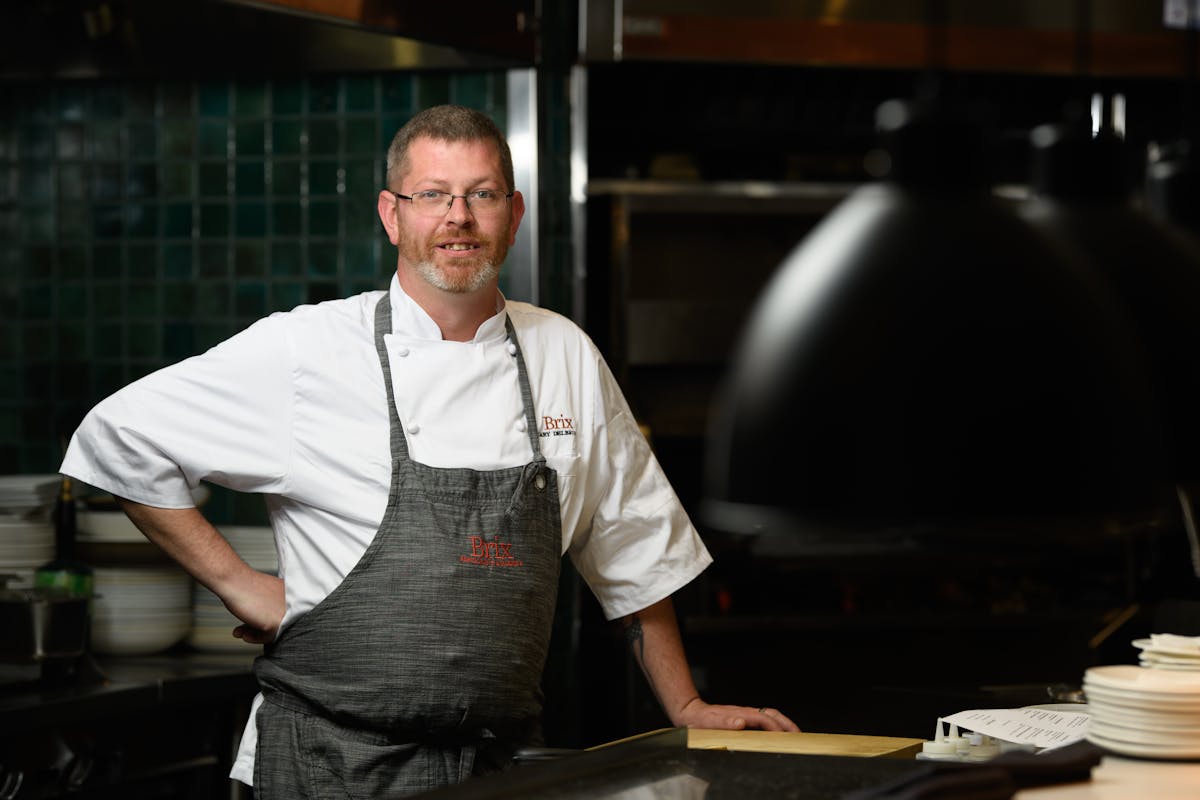 Cary Delbridge
Chef
Born in Alexandria, Virginia, Chef Cary Delbridge was immersed into the restaurant business at the age of nine. His father (owned) a restaurant in Springfield, where his love for the restaurant business began. Before graduating from high school, Chef Delbridge was already cooking with some of the best chefs that Washington D.C. had to offer, including Jeff Buben and Cathel Armstrong, at Vidalia and Bistro Bis, respectively.
After high school Chef Delbridge moved to San Francisco to learn and experience everything the culinary mecca had to offer. His first California influence was Chef Lance Velasquez at John Frank. It was there that his appreciation for simplicity–allowing the ingredients to speak for themselves–began. John Frank was also where Cary met his wife, Nicole, who is a pastry chef in Napa. From there Chef Delbridge had the opportunity to work at other great bay area institutions such as Town Hall, Farrallon and Ondine, before becoming chef at Supperclub in San Francisco and Amsterdam. "I had the ability to explore and form culinary creativity with no boundaries and take it as far as I wanted at Supperclub."
In 2011, Cary came to Brix as Sous Chef and was reunited with then chef Chris Jones, an old east coast connection. He immediately felt at home. "I felt inspired by the restaurant's woodwork, the incredible kitchen and stunning views. I just feel that the food should enhance the already amazing Napa experience." Since taking over the top chef position at Brix, Chef Delbridge describes his cuisine as American with Southern roots and Californian influence. When he's not at Brix you can find Cary at a Giant's game or eating and spending time with his family.