Main content starts here, tab to start navigating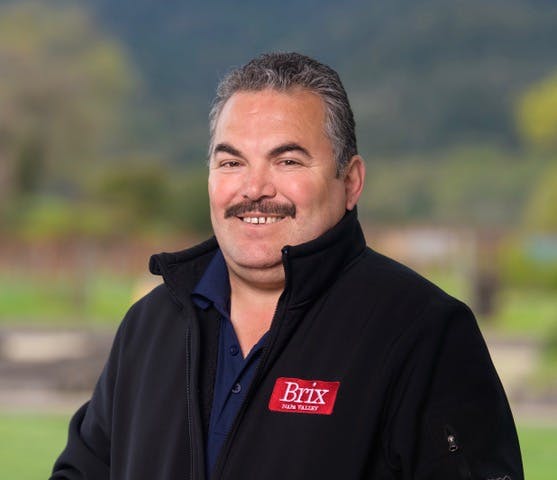 Guillermo Rodriguez
Guillermo "Memo" Rodriguez emigrated to San Francisco, California from Guadalajara, Mexico in 1989. Eager to make the most of his new life, he took a job washing dishes at Kuleto's Restaurant. Over the next few years, his career blossomed in the Kimpton Group family of restaurants as he progressed from Kuleto's to Splendido's, to Wolfgang Puck's Postrio.
When Postrio alums Anne and David Gingrass opened Hawthorne Lane in 1995, Memo jumped at the chance to join the opening team. The son and grandson of farmers, Memo took great interest in sourcing top quality produce for the restaurant, spending hours driving to local farms and ranches. He was put in charge of all purchasing and quickly took to his new position.
Memo's big break was in 2008 when he got the chance to manage the organic gardens at Brix Restaurant and Gardens in Yountville. At Brix, Memo is responsible for all food purchasing, as well as planning and managing over two acres of organic gardens that supply the kitchen throughout the year. Farming is in his blood, and this position allows him to view his work as both a vocation and an avocation.